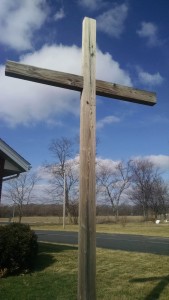 We are always excited, at North Christian, to welcome new visitors. Our goal is for each visitor to feel comfortable enough to want to call us their church family.
Want to know what to expect when you come to a service? For either service, parking is located in the rear of the church. The main doors are under our carport. Feel free to park in one of our visitor spots closer to the doors. We do not have a dress code for our services. Once you are in the doors, you will see those in suits and dresses, as well as, those in shorts and t-shirts. Please come just as you are.
When you walk in, find one of our greeters stationed at the doors to the sanctuary. They will be more than happy to show you where everything is. If you have kids, they'll help you find the nursery and children's church check-in (available during our 10:00am service). Our greeters can also point you to the restrooms, sanctuary, and Sunday school classrooms.
Be sure to hang around after the service to meet Pastor Jerome.
Sunday School is at 9:00AM with Service and NCC Kids' Ministries at 10:00AM.