NCC offers great ways to get involved with our worship ministry. The mission of NCC's worship ministries is to lead others into the presence of God while building a deep spiritual relationship with our Heavenly Father. We encourage everyone to find their spot or multiple spots within the music life of the church. If you are looking for more information or want to join any of our worship ministries, contact Pastor Becca or the church office.
Praise Band
Our Praise Band is made up of piano, keyboard, acoustic guitar, electric guitar, bass guitar, drums, and vocals plus some wind instruments now and again. We are always looking for new members to add to our rotation! The band practices on Wednesday nights starting at 6:00pm and also on Sunday mornings starting at 8:30am. Our Praise Band helps lead worship for our contemporary service. The band also helps out with special events throughout the year.
Sanctuary Choir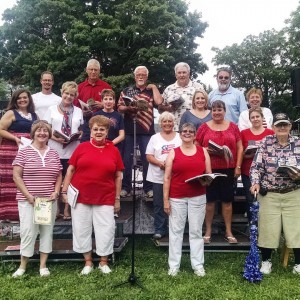 Our adult choir is for anyone in 7th Grade and up. Our season runs from September through early July. The choir performs on average twice a month for both the traditional and contemporary services, and for special events throughout our season. Practices for the choir are Sunday evenings starting at 7:00pm.
Check out the latest newsletter!
Belt Out Truth Children's Choir
For those that are too young to be in our Sanctuary Choir, our BOT Choir is the perfect place for you! Children ages PreK-6th Grade are welcomed to join us each Sunday morning at 9:00am for choir rehearsal. Our season runs from September through early July. Our BOT Choir has on average 4 to 5 performances during our season.
Check out the latest newsletter!
Sound & Media
Not all of our volunteers are on the stage. There are a lot of workings that happen behind the scenes. We provide training on our sound board and our media station for those looking to get involved in worship, but are not interested in being in the lights. Sound and media volunteers are used in both services and throughout the year for special events.
If you are already on the Sound & Media team, please check the latest schedule to make sure you know when you are scheduled to help out next by clicking here.